Explore
Summer state of mind
The simplicity of white silk exudes the essence of our favourite season.
Shop now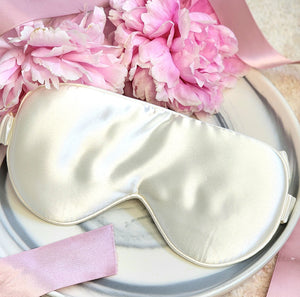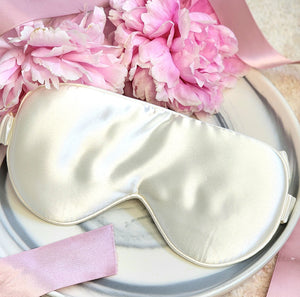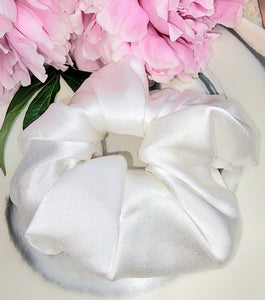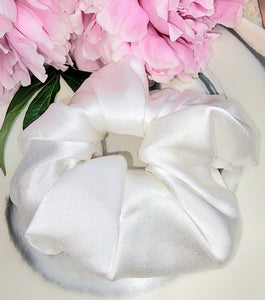 THE SILK COLLECTION
PREMIUM ORGANIC LONG FIBER 22 MOMME MULBERRY SLIP SILK
As Seen In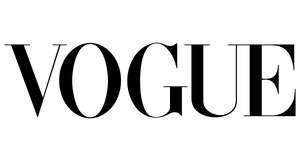 "Silk does for the body what diamonds do for the hand."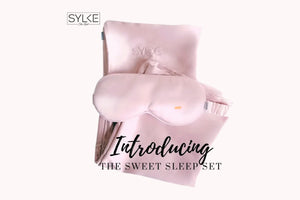 LET THE GOOD NIGHT'S SLEEP BEGIN!
The Sweet Dreams set
Queen size 100% organic mulberry silk pillowcase and matching silk sleep mask available in 4 colour options.
Shop Now
Shop
A LITTLE LUXURY. EVERY DAY.
We spend one third of our lives asleep, so let's make it dream-filled.
Shop Now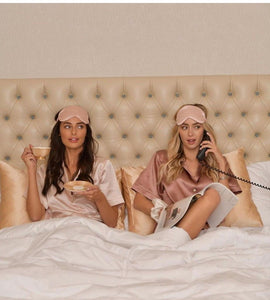 Organic 100% Mulberry Silk Hair Goddess Accessories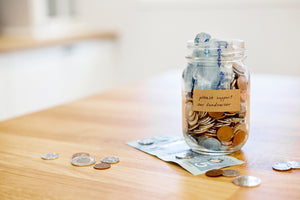 Doing Good Is In Our DNA
When the dream of SYLKE The Label was in its infancy, so was the desire to give back to non-profit causes that we strongly believe in. Read More
The SYLKE Team
CHECK OUT WHAT PEOPLE FROM ALL AROUND THE WORLD ARE SAYING ABOUT SYLKE THE LABEL!
Leave a review of your finds on its product page or tag us and your silky goodies on social media at #sylkethelabel!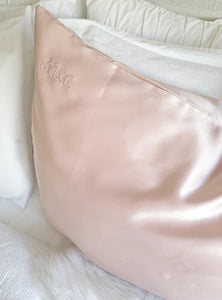 Reviewed by
Wendy Campbell
"
"SYLKE is the best thing I didn't know my face, hair and sleep needed!"
"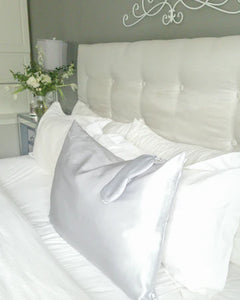 "
I have nothing but amazing things to say about this pillowcase! It's so soft & cool! I've also noticed a huge change in the way my hair feels in the morning. It's much softer and I can run a brush through it so much more easily than compared to sleeping on cotton. I've also noticed that the acne on my cheek that I sleep on has improved! I've kept the pillow clean and it does wonders for me!
"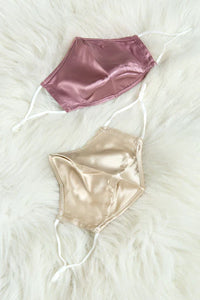 "
This is the holy grail of face masks! My maske has improved so so much! It's nearly gone! The mask is so soft on my face and the filter it comes with adds an extra layer of protection but doesn't feel like it's suffocating you! It honestly feels like there is nothing on your face. Also, the compliments keep coming in left and right! I've had so many people say they loved the look of it! You will not be disappointed with this mask!
"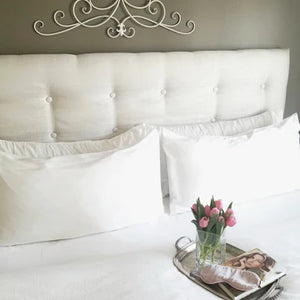 "
Feels so amazing on my skin!! Keeps cool throughout the night giving you the perfect sleep!
"
"
I LOVE Sylke!!!! Love Love Love my silk pillowcase and face mask! Best purchase EVER!!!!
"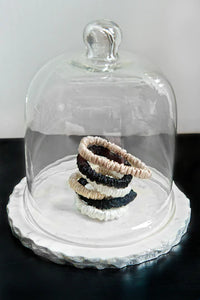 "
Essential is Right!
I LOVE these for work days when I just want to pull my hair up in a bun and still look professional!
"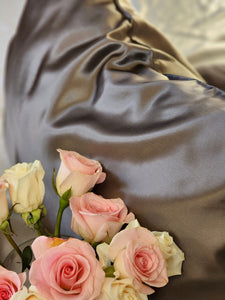 "
I bought 4 silk pillowcases so I'd always have a clean one on hand. They are just beautiful and very silky. I love them! Don't skip the pre soak. It really does make all the difference along with a mild soap.
"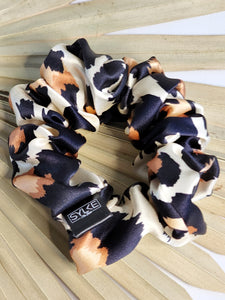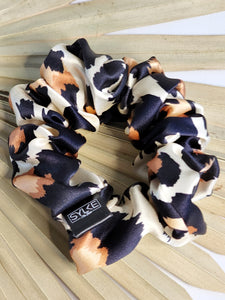 "
"After my wife had received a pillowcase for a Christmas gift, she has had nothing but good things to say about SYLKE. I decided to buy a matching one for myself and included a sleep mask and scrunchie for her. She is obsessed with the scrunchie, she even wears it on her wrist as an accessory when it is not in her hair.
Natasha was wonderful and very accommodating to any order changes. She was very responsive to any questions and was very helpful with sorting out a shipping error due to my own fault.
I highly recommend SYLKE for both quality of products and outstanding customer service! "
"
"
These pillowcases are an absolute game changer! My fiancé and I both struggle with stubborn breakouts and since using these pillowcases we have seen
a HUGE improvement in our skin! I also have seen such a difference in my hair since switching from a regular pillow case. The sleep masks are also amazing, and I can't rave about them enough! I have 3 different colours, I can't sleep without one!
Highly recommend ANY of these products.
"